WELCOME
Friends of ICAHM
is an organization dedicated to providing information about and support to the world's archaeological heritage, pursuant to

Article 5
of the World Heritage Convention.
This
website has been created to support national and international efforts aimed at protecting our common human heritage. With this website we hope to begin a dialogue about world heritage, create a platform to address the management of our world heritage, and inform the public about the cultural wonders of the world.
We hope to promote education concerning the development and management of the human past in order to preserve it for the future!
Important Announcements and Upcoming Events:
Workshop on GIS and Direct Detection of Archaeological Sites in a Landscape Context Using Aerial and Satellite Imagery and Open Source Software at ICAHM 2017 Annual Meeting
| | |
| --- | --- |
| When: | During ICAHM's Annual Meeting, 2-5 October 2017 |
| Where: | Stella Maris Hotel, Bagamoyo, Tanzania |
| Instructor: | Dr. Douglas C. Comer |
| Duration: | This will be a four-hour workshop. |
| Max. number of participants: | 20 |
| Required equipment: | The participants will need to bring their own laptop. |
| Fee: | Conference registration fee |
| Deadline: | 1 July 2017 |
There is no additional fee for this workshop, but participation is contingent upon your completed conference registration. Please visit the conference website to register for this workshop: http://tanzania.icahm.icomos.org/workshop.html
Registration now open for working-conference, "Development and Best Practices of (archaeological) Heritage Management as a Course"


7th-9th June 2017, Museum Centre Vapriikki, Tampere, Finland.
Please go to the registration page for more information.

The University of Helsinki, Friends of ICAHM, Museum Centre Vapriikki, Pirkanmaa Provincial Museum and Newcastle University proudly present a working-conference on Development and Best Practices of (Archaeological) Heritage Management as a Course.

With this working-conference we aim to identify possible teaching and/or training needs in heritage management in the Finnish context. We bring together experts, with experience in teaching archaeological heritage management from Finland and from around the world, together to share best practice and discuss whether there is scope to develop teaching and learning around cultural (and especially archaeological) heritage management. We welcome heritage practitioners and researchers, as well as students interested in this field.

Keynote speakers:

Dr. Susan O. Keitumetse – University of Botswana, Okavango Research Institute




FM Ulla Lähdesmäki- Pirkanmaa Provincial Museum / Turku University, Finland




Dr. Aron Mazel – Newcastle University, UK




Professor Helaine Silverman - University of Illinois at Urbana Champaign, USA.
Conference fee is 50€ (30€ for students).
Fee includes: access to whole session programme, lunch on 7th and 8th June, access to evening reception on 7th June, admission to Museum Centre Vapriikki museums, and the excursion walking tour on 9th June.
There is an option also to book to join the conference dinner on 8th June.
More information at http://blogs.helsinki.fi/ahmtampere/.
Twitter @AHMTampere
Email: ahmtampere@helsinki.fi; ahmsuomi@gmail.com
Venue and Excursions ICAHM 2017 Conference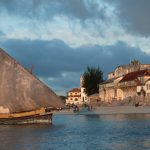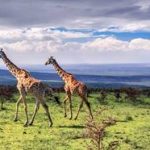 The 2017 ICAHM Annual Meeting, Sub-Saharan Africa and International Trade Routes, will be held, 2-5 October, at the Stella Maris Hotel in Bagamoyo, 65km north of Dar es Salaam.


It is now also possible to book the pre-conference excursion to the beautiful island of Zanzibar and the post-conference excursion to the Ngorongoro Conservation Area!

For more information about the conference venue, excursions, registration and submitting an abstract, please visit our conference website.
Position available at the Getty Conservation Institute
The Getty Conservation Institute has a job opening for a Principal Project Specialist (Built/Archaeological Heritage). Please find a description of the position here.
Call for Papers ICAHM Annual Meeting 2-5 October, 2017, Dar es Salaam, Tanzania
The 2017 ICAHM Conference will be held in Dar es Salaam (Bagamoyo), Tanzania, 2-5 October. The theme of the meeting will be Sub-Sahara Africa and International Trade Routes.

We welcome papers on the following themes:
Trade Routes: Africa's role as a gateway to the rest of the World

Conservation and sustainable use of paleoanthropological sites

World Heritage Sites as Sources for Sustainable Development

Digital Technologies and archaeological heritage management
Read details and register here and on the conference website.